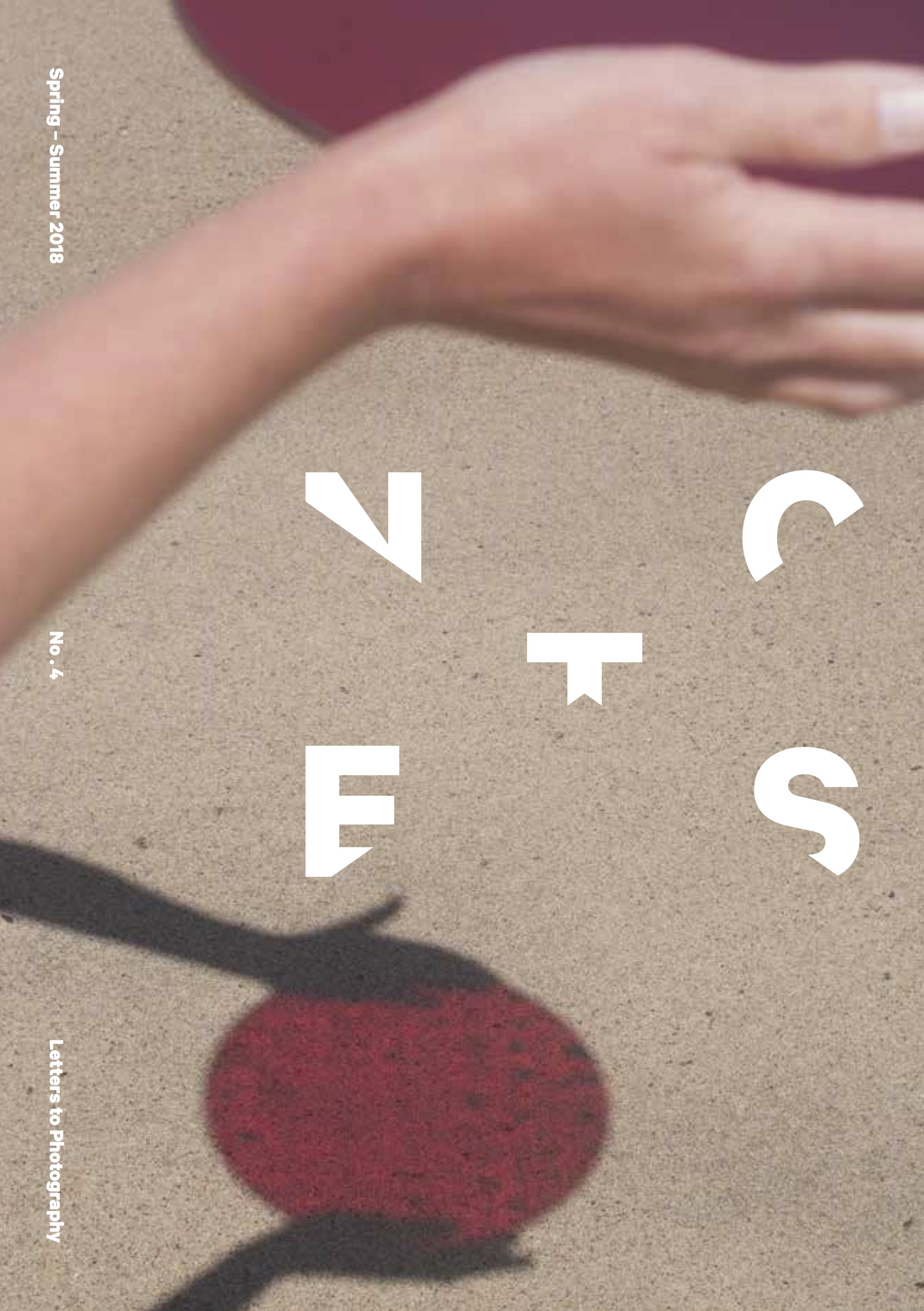 Cover Image: Suzanne Déry and & Amy-Claire Huestis
Notes: Letters to Photography / No. 4 / Spring – Summer 2018
Portfolios:
Essays:
Book reviews:
Editorial
Dear reader,
Our foraging takes place in many corners of visual culture and for this issue we have decided to publish the work by artist duo Suzanne Dery and Amy-Claire Huestis. The camera embodies a third eye, an active participant in the process that leads up to their ritualistic private and public performances around time cycles.
In Àruna Canevascini's series Chimera, images of fragmented, dissected, halved female bodies seem to explore playful self-representation or maybe objectification. Reminiscent of a range of political traditions from 1920s collage to feminist practices such as Hanna Wilke, Mayanne Soret opens up this work up even further by exploring the concept of the chimera to complicate and ultimately annihilate the beautiful/ugly binary.
In The Lost, Eric Magassa examines his identity as Other in Gothenburg, the city where he mostly grew up in. Here, the series is paired with eerie cityscapes that on the contrary are taken across the globe, which spurs Michael Bachmann to problematize the question around belonging. Matthew Arthur Williams's photographs are chosen from different projects. As such, they may seem to only hold together by the fact that he is their taker. A gentle chronicling of everyday life, the images remind us of the difference between the ruthless professionalisation of art and lovingly executed artist practices.
In stark contrast to Williams' meandering, Propagation by Katie Blair Matthews is a formalistic documentation of types of native trees which previously covered Scotland. The photographs of young seedlings form a powerful reminder about human interference in the landscape, deforestation, climate change and ultimately our dependence on growing things to live.
Our book reviewers this issue are Birna Marianne Kleivan on Colin Gray's In Sickness and in Health, Nicky Bird on LaToya Ruby Frazier's The Notion of Family, and Gair Dunlop on Tina Enghoff's Hate Is…/Isolation.
Emma Sandström's screengrab on page 1 echoes our interests and methods, which reverberate throughout our process when editing: caring for other living things, caring for each other, communication and friendship.
As usual, we want to thank all our contributors, who have kindly delivered on time and accepted our ruthless editing. Thank you to Aperture for allowing us to print LaToya Ruby Frazier's work. We also want to thank the less obvious individuals and institutions who continually put us in contact with other people, keep an eye out for us and give us a hand or advice when we need it. And thank you, reader, for continuing to support us and thus allowing us to, we hope, give back to you.